An der Junkerei 27
26389 Wilhelmshaven
Germany

Tel.: +49 4421 970 - 0
Fax: +49 4421 970 - 132
E-Mail: info@laeppche.de

Comm. Reg. 130068, Oldenburg District Court
Registration number: HRB 130068

Chief Executive Officers: Hendrik Laeppché, Claus-Peter Laeppché

VAT-ID no. DE117890791 according § 27 a sale tax law: DE 117890791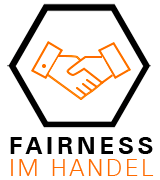 Member of the Initiative "Fairness im Handel".
Further informationen:
https://www.fairness-im-handel.de
Responsible for content according to § 55 Abs. 2 RStV:
Darja Volkov, An der Junkerei 27, 26389 Wilhelmshaven
Disclaimer:

Content at www.laeppche.de
EISENHART LAEPPCHÉ GMBH is responsible as a content provider according to §5 para. 1 of the German Media Services State Treaty (Mediendienste-Staatsvertrag) or according to §5 of the German Teleservices Act for its "own content", which it provides for use, in accordance with the general laws.
The EISENHART LAEPPCHÉ GMBH does not assume any responsibility for the topicality, correctness, completeness or quality of the information provided. Liability claims against the EISENHART LAEPPCHÉ GMBH, which refer to material or non-material damage caused by the use or non-use of the information provided or by the use of incorrect or incomplete information, are fundamentally excluded.
All offers are subject to change and non-binding. Parts of the pages or the complete publication including all offers and information might be extended, changed or partly or completely deleted by EISENHART LAEPPCHÉ GMBH without separate announcement.
Third-party links
The EISENHART LAEPPCHÉ GMBH has not examined sites that may be linked to by its pages. It is neither responsible for the content of external sites, nor does it adopt them as its own. The EISENHART LAEPPCHÉ GMBH does not assume any liability or guarantee for the content of Internet pages to which our website directly or indirectly refers. Visitors follow links to other websites and homepages at their own risk and use them in accordance with the applicable terms of use of the respective websites. For illegal, incorrect or incomplete contents and in particular for damages resulting from the use or non-use of such information, the provider of the site to which reference is made is solely liable, not the person who merely refers to the respective publication via links. "Links" are always referencing to pages with possibly changing contents. The EISENHART LAEPPCHÉ GMBH is not obliged to constantly check the contents to which it refers in its offer with regard to illegal or criminal contents, and accepts no responsibility for contents that are not published by it at www.laeppche.de. Only if it determines or is informed by others that an offer to which it has provided a link contains illegal or criminal content will it remove the reference to this offer, insofar as this is technically possible and reasonable. The technical possibility and reasonableness is not influenced by the fact that even after the elimination of a link under www.laeppche.de the illegal offer can be accessed from other websites and homepages.
Personal data

In order to enable EISENHART LAEPPCHÉ GMBH to contact you and to provide you with certain services at www.laeppche.de, personal data is collected. However, this only happens if you provide this information voluntarily. You decide whether you wish to provide us with this data. Only data that is absolutely necessary is collected.
The use of the contact data published in the imprint or comparable information such as postal addresses, telephone and fax numbers and e-mail addresses by third parties for sending information that has not been expressly requested is not permitted. We expressly reserve the right to take legal action against the senders of so-called spam mails in case of violation of this prohibition.
Copyright and trademark rights
In all of its publications, EISENHART LAEPPCHÉ GMBH makes an effort to observe the copyrights of the graphics, audio, video sequences and texts used, or to use graphics, audio, video sequences and texts produced by the company itself, or to use graphics, audio, video sequences and texts in the public domain.
All brand names and trademarks mentioned within the Internet offer and possibly protected by third parties are subject to the provisions of the applicable trademark law and the ownership rights of the respective registered owners without restriction. The mere mention of a trademark does not imply that it is not protected by third party rights!
The copyright for published objects created by EISENHART LAEPPCHÉ GMBH itself remains solely with EISENHART LAEPPCHÉ GMBH. Any duplication or use of objects such as diagrams, sounds or texts in other electronic or printed publications is not permitted without the author's agreement.
Legal validity of this disclaimer
This disclaimer shall be regarded as part of the internet publication which you were referred from. If sections or individual terms of this statement are not legal or correct, the content or validity of the other parts remain uninfluenced by this fact.